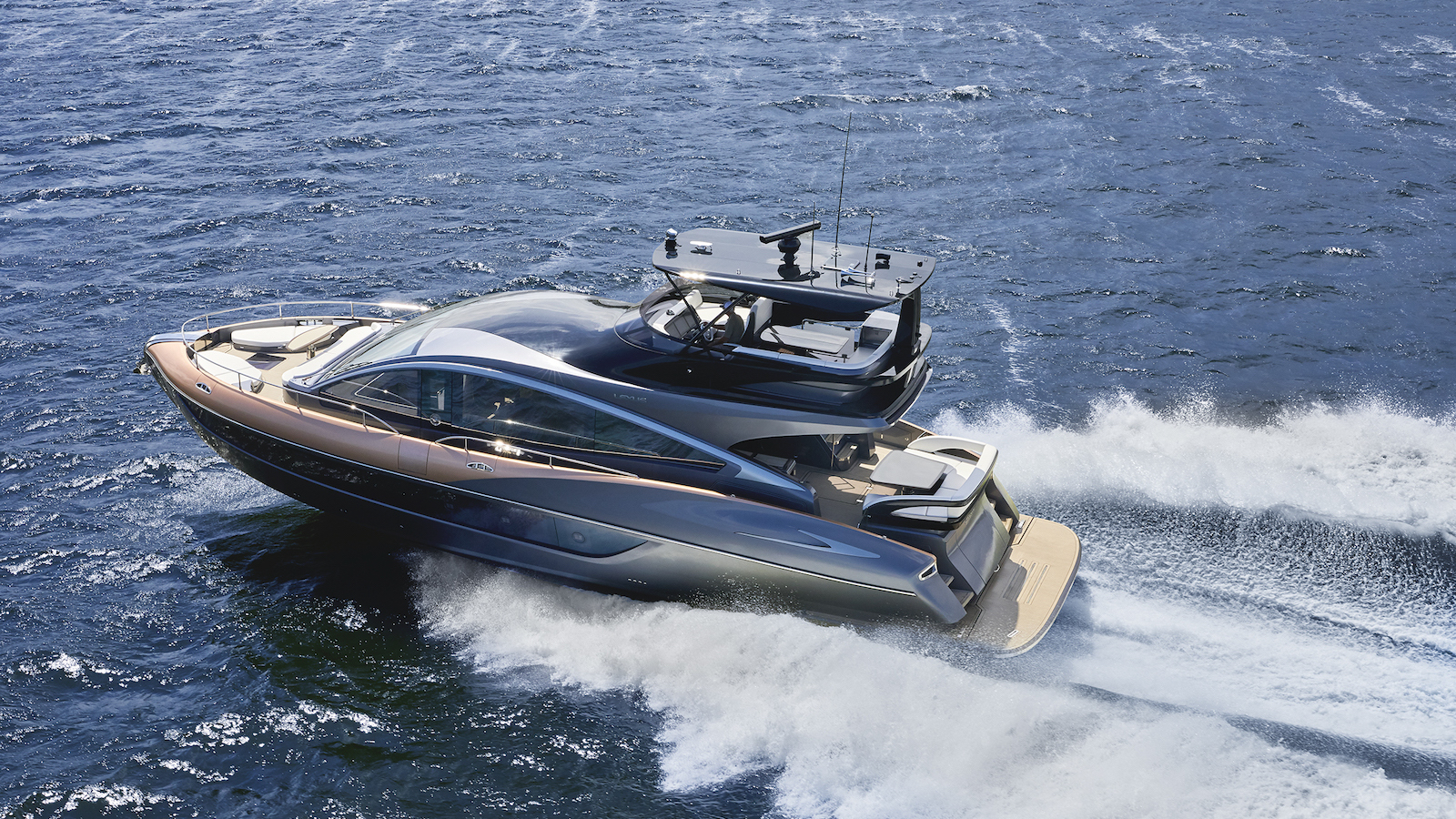 Lexus redefines expectations of elegance and luxury with the all-new Lexus LY 650 Yacht. Fusing precision Takumi craftsmanship with artisanal expertise from Marquis Yachts, the new flagship is the most exquisite Lexus to date.
Based on the Lexus Sport Yacht Concept, the breathtaking 65 foot LY 650 embodies luxury and enables you to experience amazing beyond the road, at sea.
The LY 650 symbolises the challenge taken by Lexus, which aspires to be a true luxury lifestyle brand, to venture beyond the automobile... As a mobility company, we are pursuing new possibilities for mobility even on the sea.
DESIGN
The LY 650 retains the beautiful curved lines of the Lexus Sport Yacht Concept, striking and distinctive from every angle.
The dynamic hull, sleek coupe-like roofline and accentuated aft hips give the impression of a maritime vessel, built for high performance cruising.
INTERIOR
Close collaboration with Italian yacht design studio Nuvolari Lenard has produced an unforgettable interior experience befitting of a maritime flagship.

The resplendent interior spaces feature built-in-quality in every detail and advanced technology, providing incredible passenger control and comfort.

Stay Connetced
Introducing LY-Link, an advanced technology for boat connectivity that monitors and shares vessel information with your mobile device, putting control and convenience in the palm of your hand.
REST EASY
The spacious LY 650 has three stunning staterooms, each with custom-fitted real wood trim and custom-fabricated furniture components, creating elegant and secluded sleeping quarters for up to 6 people.